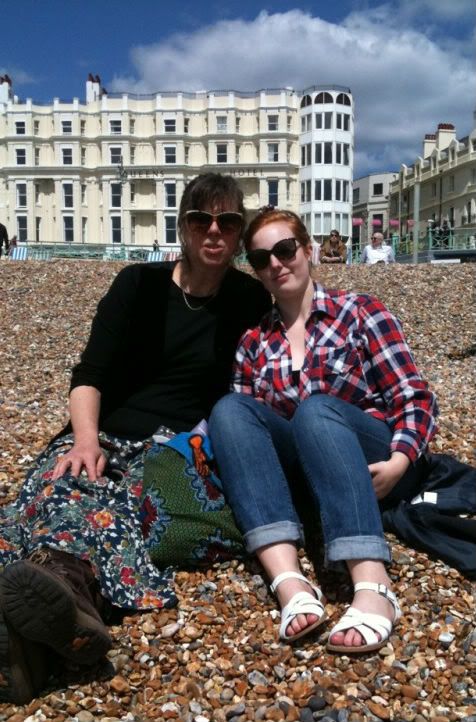 Just back from a blissful and mostly sunny weekend in London which started off as a daytrip and ended up as a two night lougeabout. I met up with my lovely mummy and second mummy and we even saw
Baby Cactus' mummy
! A weekend of mummies all round. Anyway, was good to chill out away from London for a bit and read and cook and sit around in a nice kitchen. Lovely. Oh and I'm showing off my new sandals,
Toast Salt-Water Sandals
that make me feel like a toddler again (but in a good way). I wore them on the Saturday thinking I would be back in London that night but ended up coming back on Monday when it was tipping down with rain. I definitely rocked the socks and sandals look - thank you Fred for lending me your Christmas socks in desperate times of need!