Alun, his parents and myself went to stay in Fishguard in Pembrokeshire for a week, walking along the cliff tops and stuffing my pockets with pebbles from the long beaches.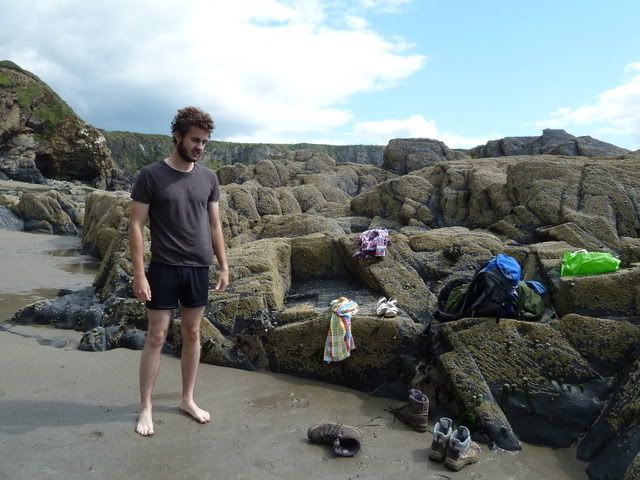 I fell in love with the area and kept picturing myself getting up to go and check my lobster pots in a little sea kayak and filling one of the little white cottages in the tiny cove ports with the grey slabs of stone rife in the area and pieces of driftwood turning the fire in wintertime slightly green as the salt catches.
Alun and I went swimming in the sea, too! It's one of the favourite things, feeling all your body prickle as the cold water touches it. Completely exhilarating.
One of the highlights was a fantastic little fish restaurant,
The Shed
, tiny and tucked away in a little harbour. The menu is small, the dishes simple but full of flavour and perfectly executed. Bookings are essential and if you're in the know you can even ask for a lobster to be caught by the chef in the morning before your meal. What's not to love?