Mariella, my lovely flatmate, bought a kilo of reduced salmon for £8. Bargain. Only it meant that we had to use it up pronto so I googled salmon marinades and picked
This James Ramsden recipe
, on a whim. It was fabulous!! And so easy. The other two were in raptures and I kept telling them that they could both easily cook this so here is the step by step recipe to prove it.
Serves 2
(I actually doubled the recipe for three fillets so interpret loosely)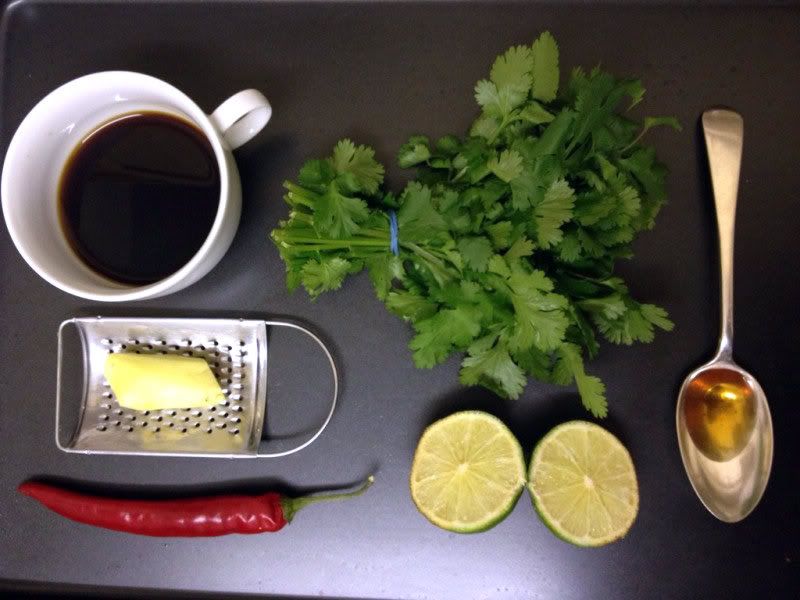 - 2 salmon fillets
- 1 thumb of ginger, grated
- 1 red chilli, roughly chopped
- A handful of coriander, chopped
- 2 tbsp soy sauce
- A few drops of sesame oil
- Juice of half a lime
1.
Add all marinade ingredients together and mix thoroughly so that the oil and the soy sauce blend.
2.
Cover the salmon with the marinade, ideally in a freezer bag or something where the marinade can reach all areas, although I used a dish and then covered with clingfilm and returned to the fridge.
3.
After an hour or so and when you have started thinking about cooking whatever you're having with it, start heading a couple of tablespoons of oil in a wide frying pan.
4.
Once the oil is hot, place the fillets skin down into the pan - mind the spitting oil.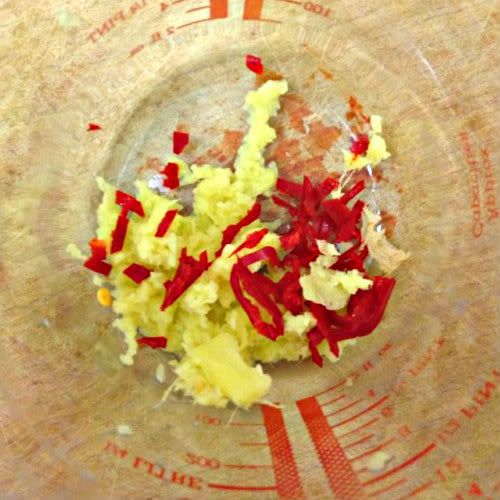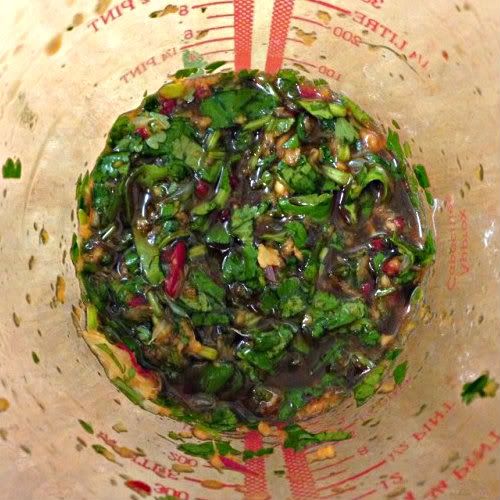 5.
Turn after a few minutes when you can see the fillets beginning to turn opaque at the bottoms. Fry the the fillets top down next and then turn onto each side to brown them nicely.
6.
I put the marinade into the pan with the fillets but this just burnt them so if you want to do this add right at the end. You can then add onto the rice or noodles, or alternatively, add to the noodles and then stirfry before serving.
Pretty easy.