Part three and we're pretty much on the home leg now. After a knackering and confusing set of train and bus journeys we found ourselves in Aurangabad, the springboard city to get to Ellora and Ajanta (keep your eyes out for my next India post). This was a strange city that had obviously been hit by the development boom in one big swoop and was a strange combination of pure materialism superimposed over the top of the bones of a fairly basic Indian town. The streets were lined with scores of clothes shops and bookshops selling pretty much uniquely textbooks, an indicator of the emphasis placed on education as a means of furthering oneself in the world, yet the streets were barely tarmacked and I had to learn to be a very assertive pedestrian in order to battle my way through the usual Indian barrage of auto-rickshaws, motorbikes and the occasional car.
As there was no chance of us getting up North to see the real Taj Mahal, we went to see its younger, slightly uglier cousin Bibi-qa-Maqbara, otherwise known as the 'Poor Man's Taj'. Slightly ill-proportioned, it was started in white marble but as funds ran out it was finished in plaster from about two meters up onwards. It was still pretty magnificent, though, and huge lattice doors of solid marble shone light onto the tomb within which was covered in coins, notes and entrance ticket stubs.
We also visited the Panchakki, a 17th century water mill where you can peer in and see the stone still being turned by the water. More excitingly, though, the pool into which the water flows is teeming with fish. I watched an Indian family with small children crumbling sesame balls into the water causing the fish to frenzy. They saw me watching and gave me one of the balls to throw into the water and we shared a peaceful little moment all throwing sesame crumbs into the water to see the surface break and bubble as fish piled over each other to gobble up the crumbs. Towering over the pool was also the biggest Banyan tree that I saw in India, reputedly 600 years old and as wide as a small van. Amazing.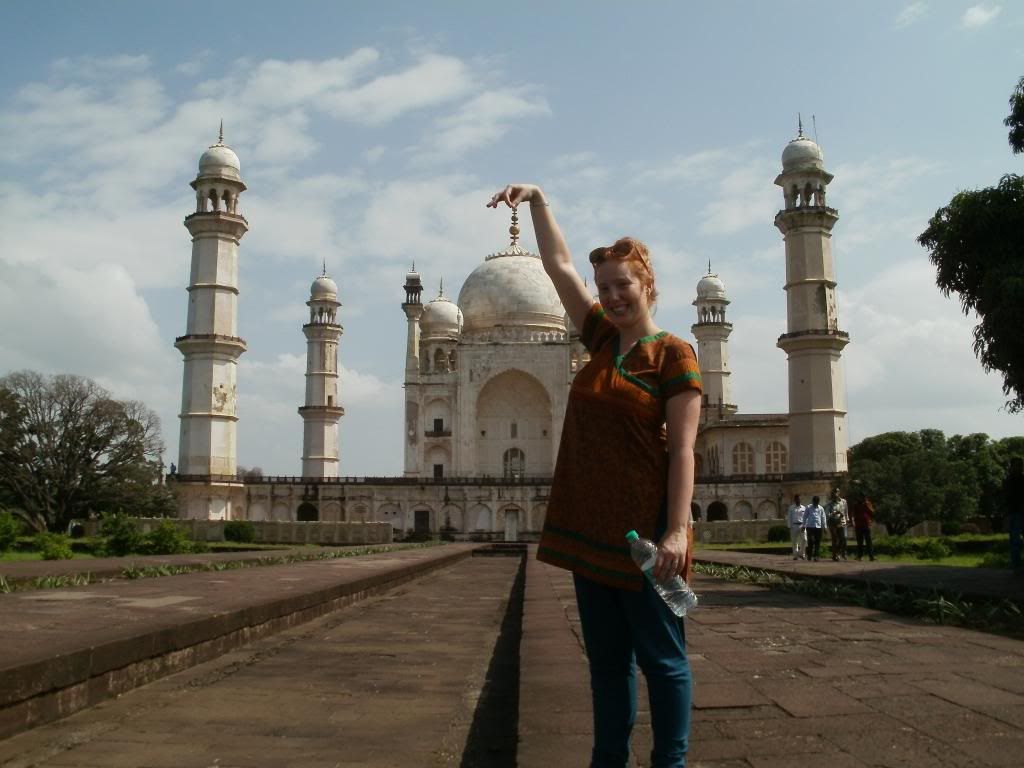 Hopefully I'll see you back here in a few days time for the last instalment!